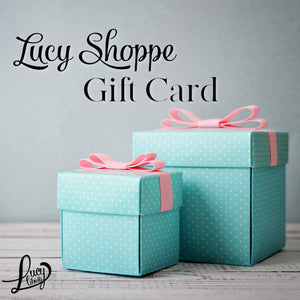 Lucy Shoppe E-Gift Card
A Lucy Shoppe E-Gift Card is the perfect gift for, well, anyone!
Select the denomination you want, $25, $50 or $100. Once checkout is completed, an email with a gift code will be sent to the email address used during checkout. If you use YOUR email address during checkout simply forward the email to the intended recipient.